Case Study

Double Dose of Learning
After building a successful business on Teachers Pay Teachers, Stephanie and Kelly wanted a site to themselves to sell their lesson plans. 
Components
Web Site
Blog Conversion
Blog Design
Shop
Categories
Web and Blog Design

Stephanie, Kelly, and I worked together to transfer their Teacher Pay Teacher shop to WordPress, tweak their theme to reflect what is trending on the market today, and develop a downloadable template shop.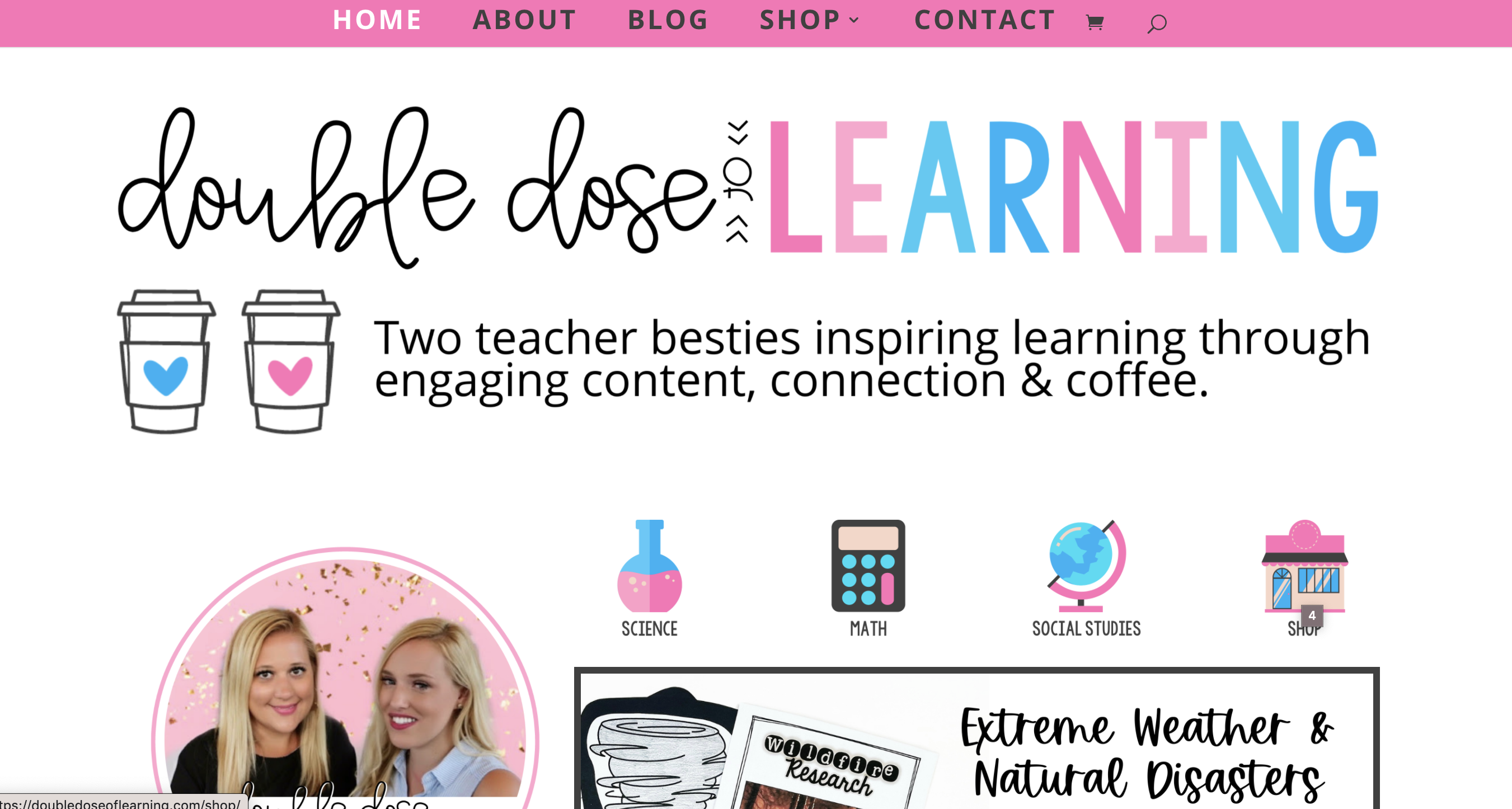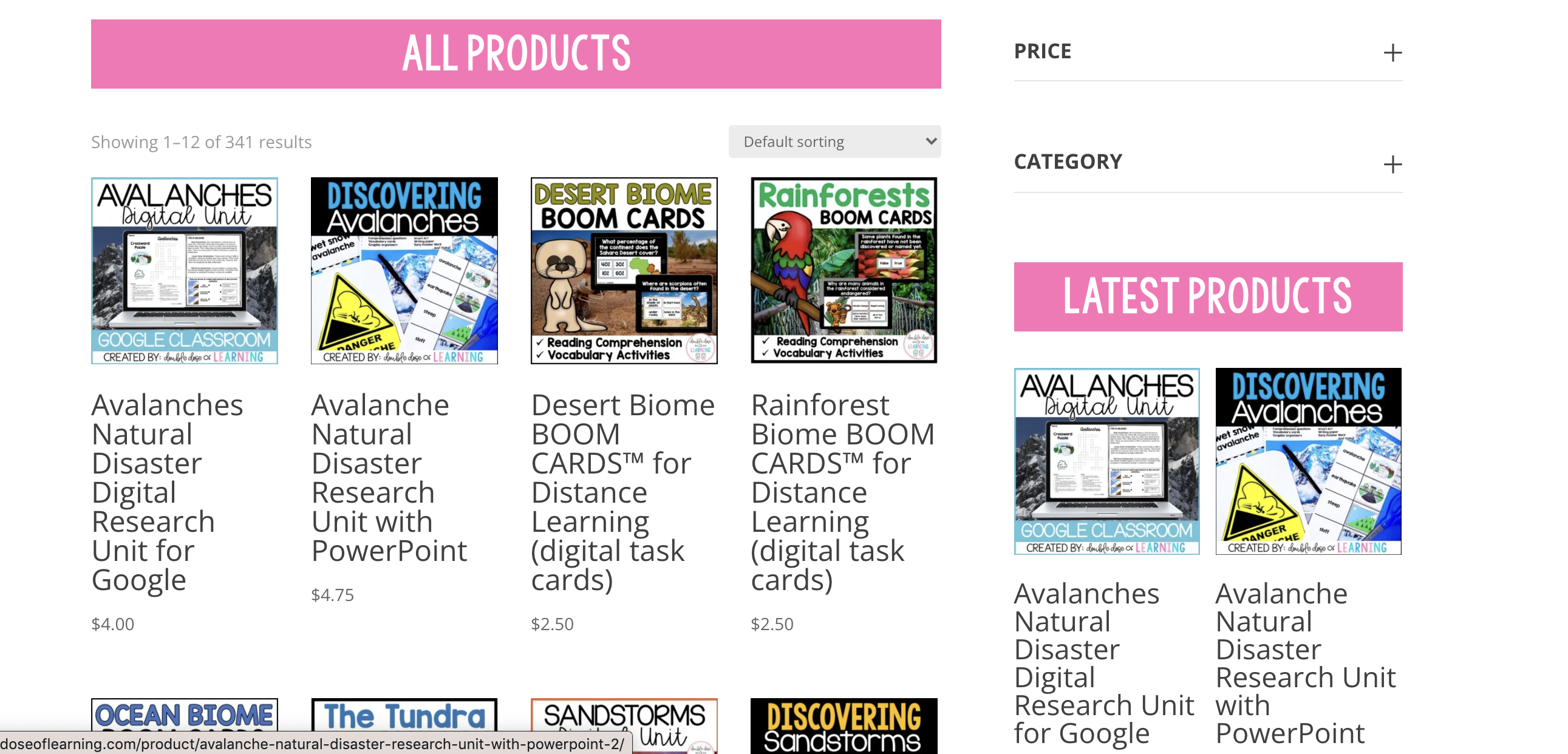 Designing a New Web site
Over the period of a few days, I created a new WordPress site that included multiple, easily customizable pages.
Shop Conversion
This was one of the most challenging sites I have worked on because we needed to do an export of the Teacher Pay Teacher shop with thousands of files and transfer the data perfectly into WordPress.
Theme Development
We worked together to create a trendy site reflective of design for elementary teachers today.  
Shop Development
Using eCommerce, I developed a custom shop for Stephanie and Kelly to sell their downloadable templates.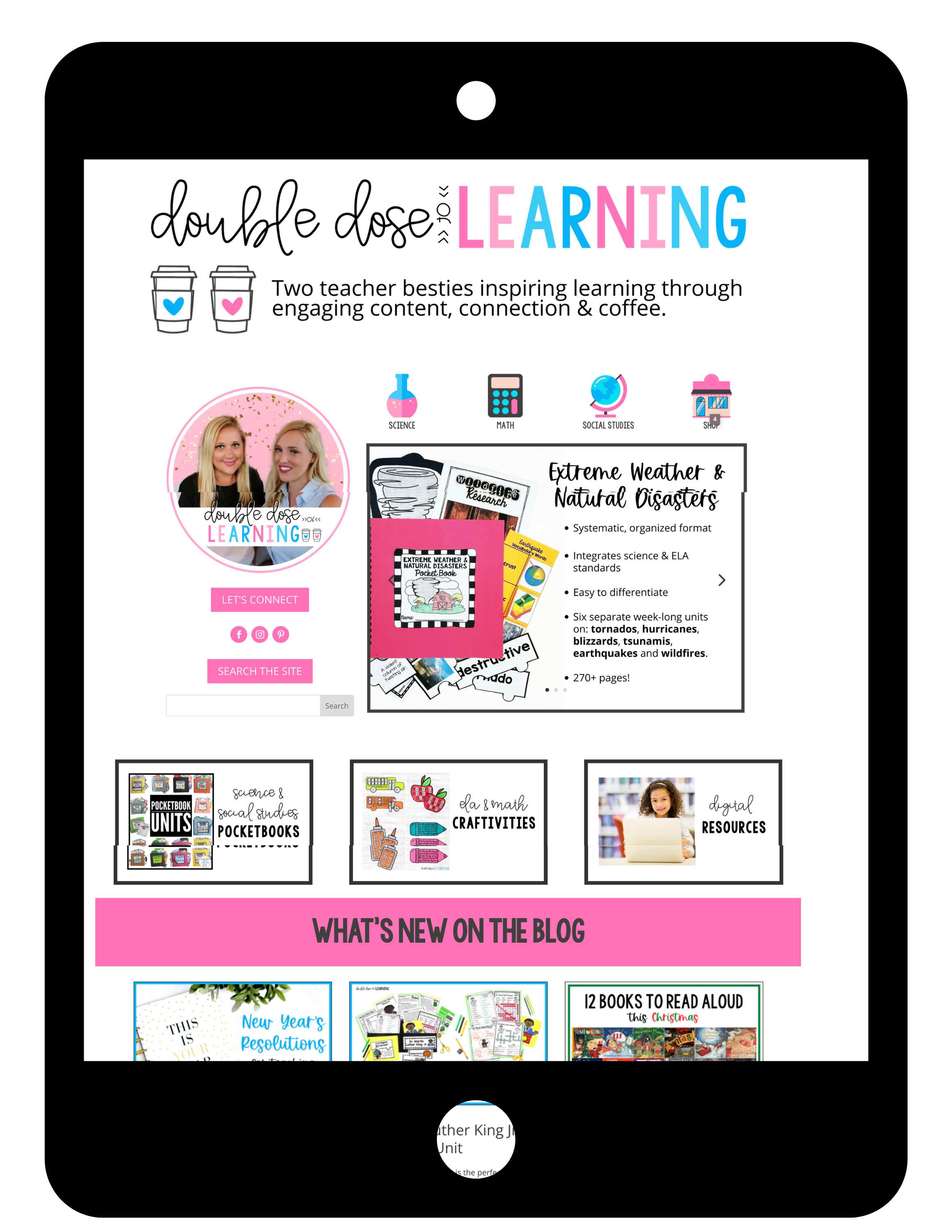 Shop Categories
With thousands of options, it was important that the Web site create easy ways to help teachers quickly find what they need via a few different categorization options.
Newsletter Integration
The newsletter provides a grreat 
Instagram Integration
Stephanie and Kelly use Instagram to help market Double Dose of Learning, so it was important that we integrate it in the site via a plug-in.
Take a look at Double Dose of Learning
Ready to work together? >>
 2023 MANIFOLDO — ALL RIGHTS RESERVED