Case Study

Manhattan Copywriting
Qian wanted a Web site that could showcase her work to her clients. She also had a logo, but wanted a modern upgrade to it. 
Components
Branding
Web Site
Video
Translation
Blog
Categories
Branding
Logo Design
Web and Blog Design

Qian and I worked together to redesign her logo and branding, a well as design her site in order to help her clients better understand her offerings.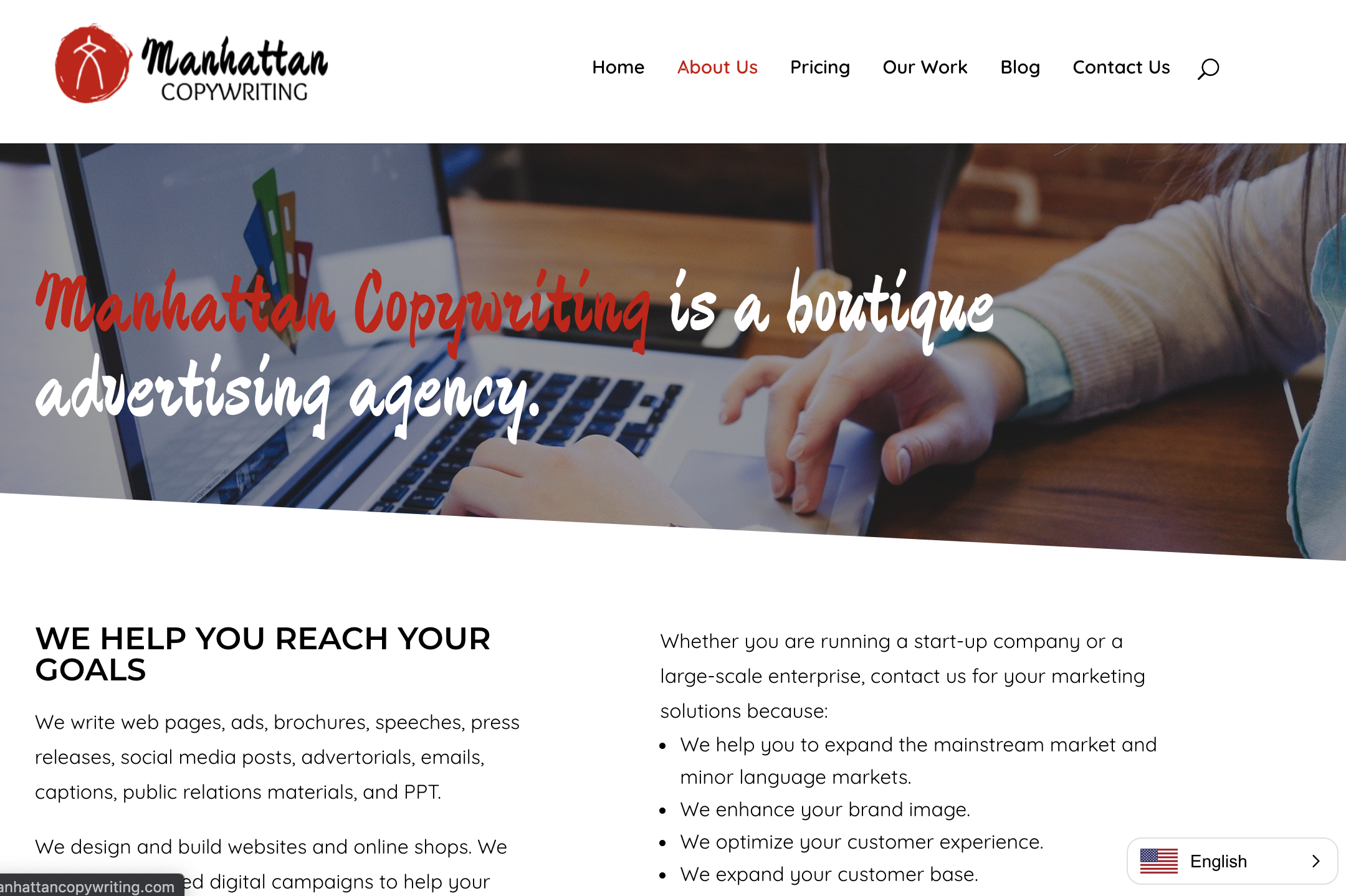 Designing a New Web site
Over the period of a few days, I created a new WordPress site that included multiple, easily customizable pages. 
New Branding
Qian and I worked together to develop a new logo and branding for her company.
Theme Development
I developed a professional theme for Qian that incorporates pricing, packages, work examples, and video. 
Blog Development
Qian wanted a place she could write some thought leadership on copywriting, so we built in a blog to her site, as well.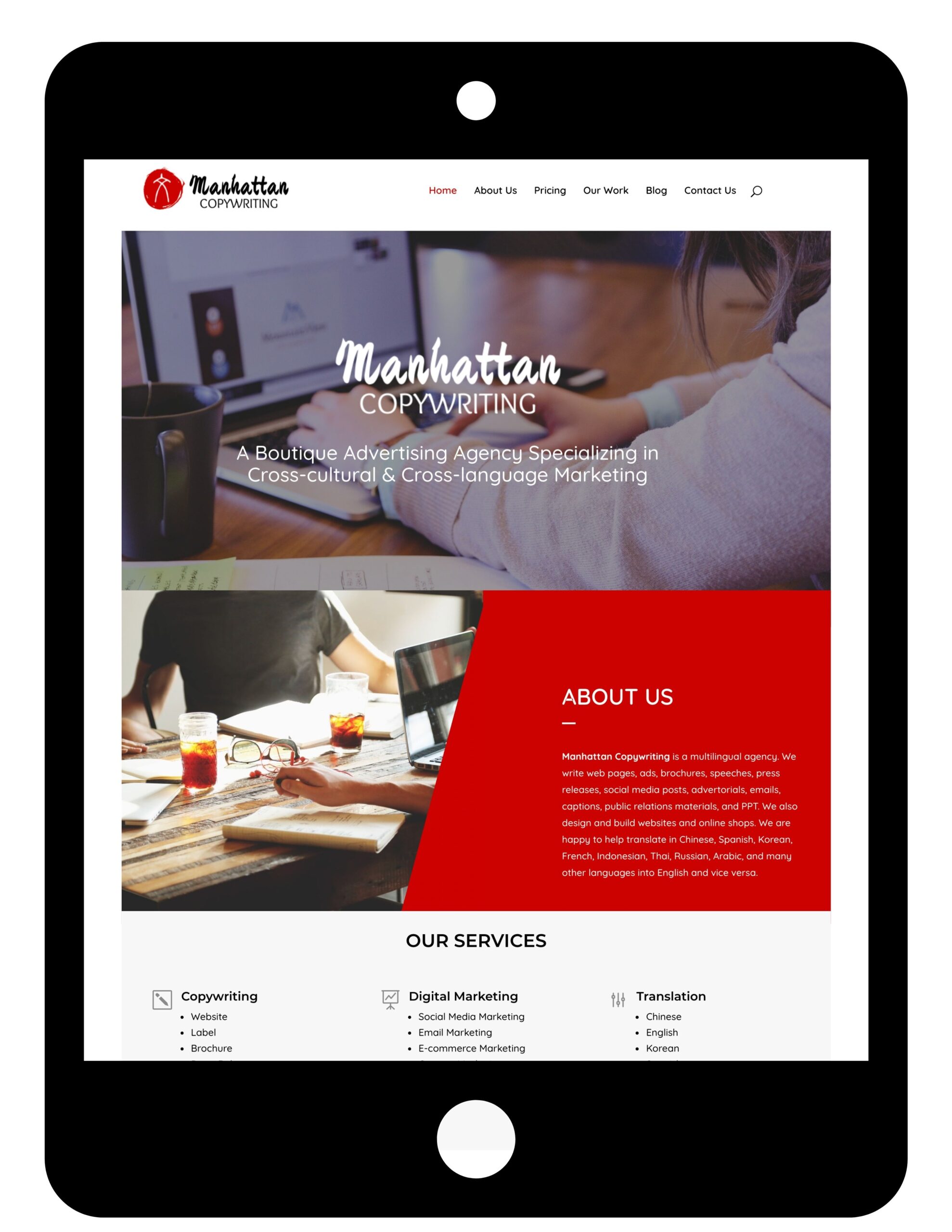 Work Examples
Qian was interested in showcasing her work examples and partnerships. Her site features clickable images sliders.  
Testimonials
Word of mouth is Qian's primary marketing tool and she wanted to showcase some of the many compliments she receives.
Instant Translation
Qian's site utilizes ConveyThis for instant translation into Chinese. 
Ready to work together? >>
 2023 MANIFOLDO — ALL RIGHTS RESERVED