Case Study

Souls r Touched
Michelle's site needed a major glam up for the connected conscious goddess that she is.
Components
Web Site
Bookings link
Michelle and I worked together to convert her iPage site to WordPress, update her theme, add a link for bookings, and add YouTube videos.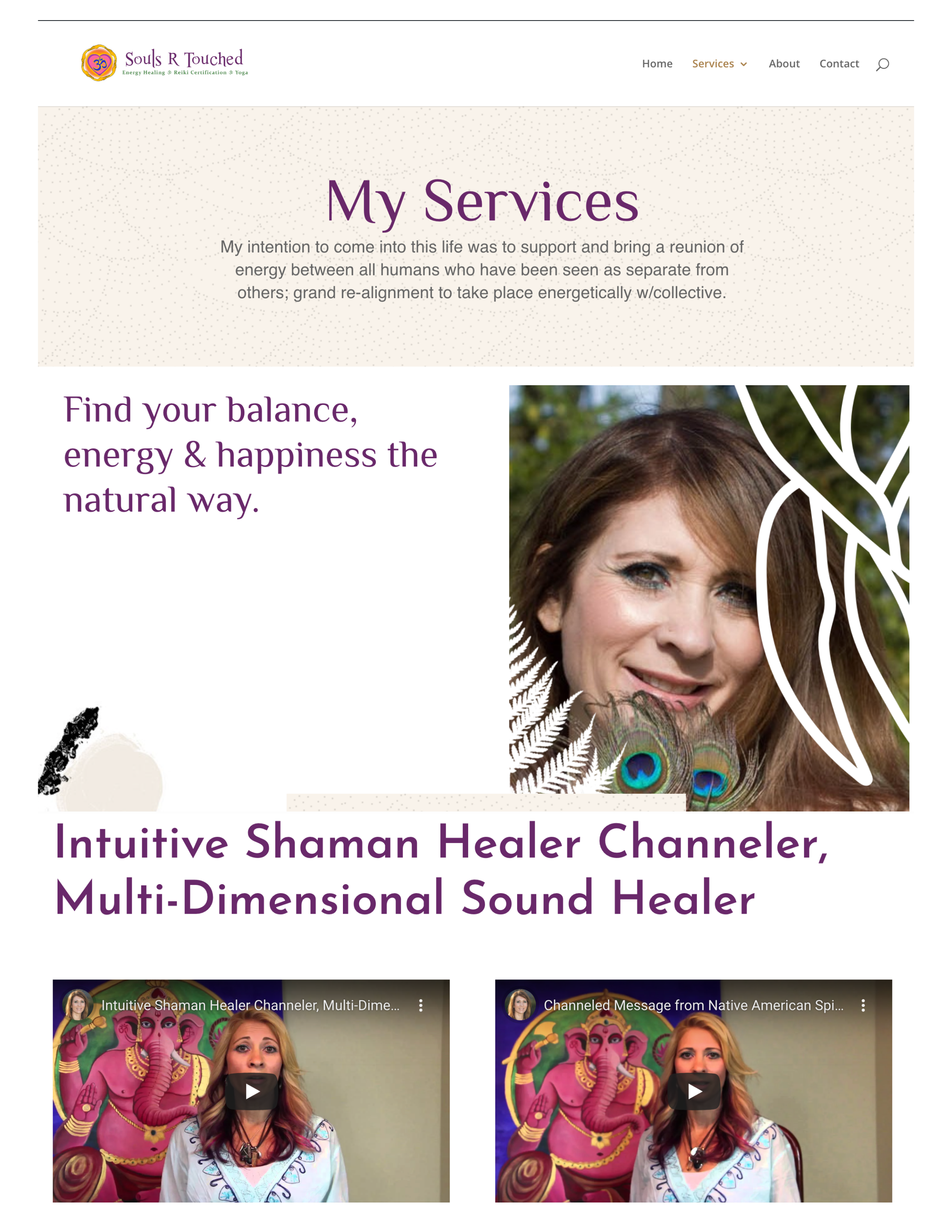 Converting the Existing Site
Over a weekend, I tore down Michelle's old site and reworked the pages so the site had very little downtime.
Updated Theme
Michelle and I worked together to update her theme to Divi – a modern, modular theme that allows for a lot of flexibility. We applied styled child layouts fit for her wellness practice.
Streamlining the Site
Michelle's site had many links and old language. I consolidated a lot of the pages to make her site more streamlined and easy to follow for her clients.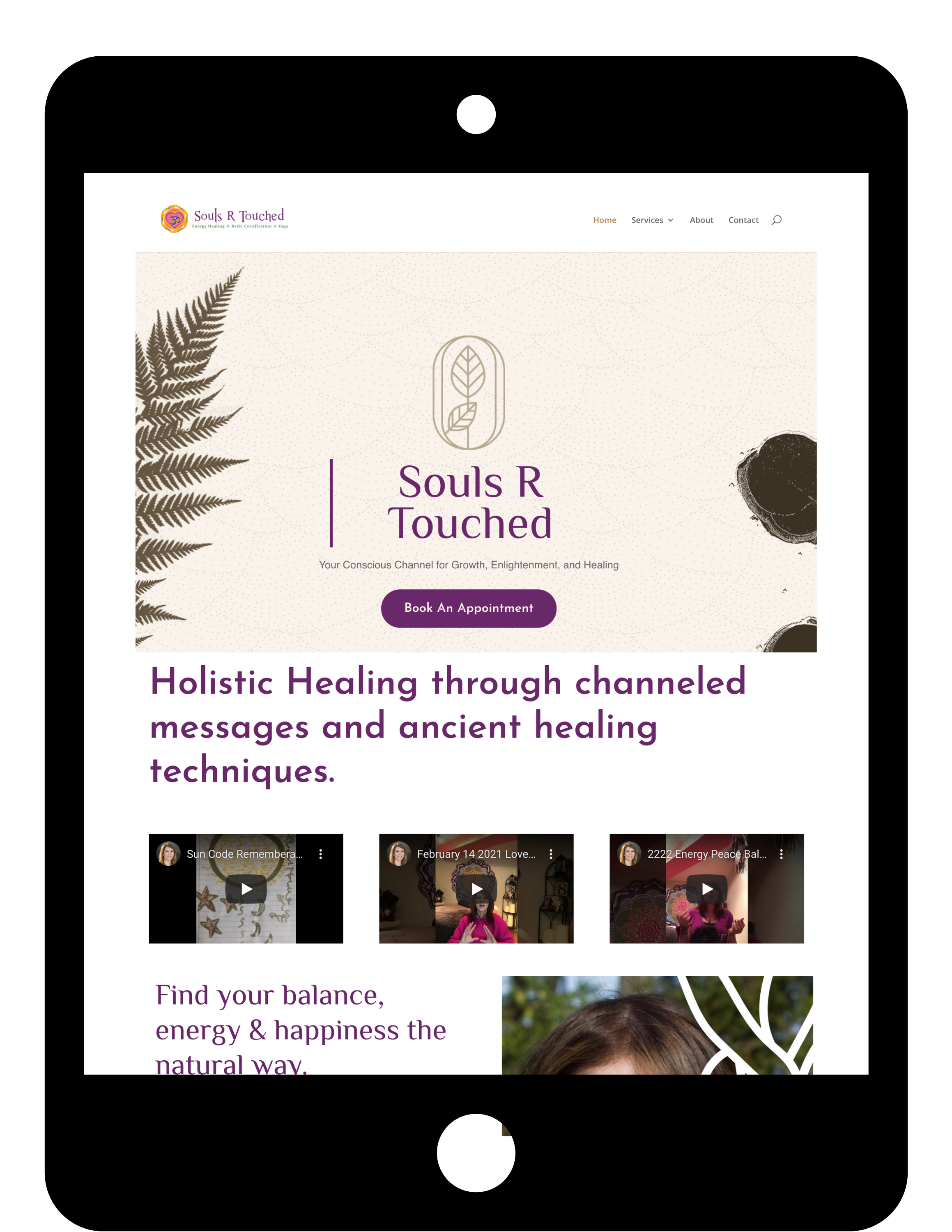 Bookings Link
Michelle uses SquareSpace for all of her bookings and payments. We were able to seemlessly integrate this option with a sub-menu item.
YouTube Videos
One of Michelle's mediums is video. We chose a layout that allowed us to easily add her YouTube videos to the pages and categorize them in different sections.
Take a look at Souls R Touched
Ready to work together? >>
 2023 MANIFOLDO — ALL RIGHTS RESERVED