Case Study

Buffalo Balloon Art
Tim wanted to make the leap from Wix to WordPress, and to redesign his branding and logo for his balloon art business.
Components
Branding
Web Site
Photos
Categories
Branding
Logo Design
Web and Blog Design

Tim and I worked together to redesign his logo, branding, and site in order to help lead his business conversion to a new name and image.
Converting the Existing Site
Over a weekend, I repointed Tim's old site and created a brand new WordPress site Tim had very little site downtime.
New Branding
Tim and I worked together to develop a new logo and branding for his new company name: Buffalo Balloon Art.
Theme Development
I developed a fun, flexible theme for Tim that incorporates a lot of images that are easy for him to update each year to showcase his latest balloon art.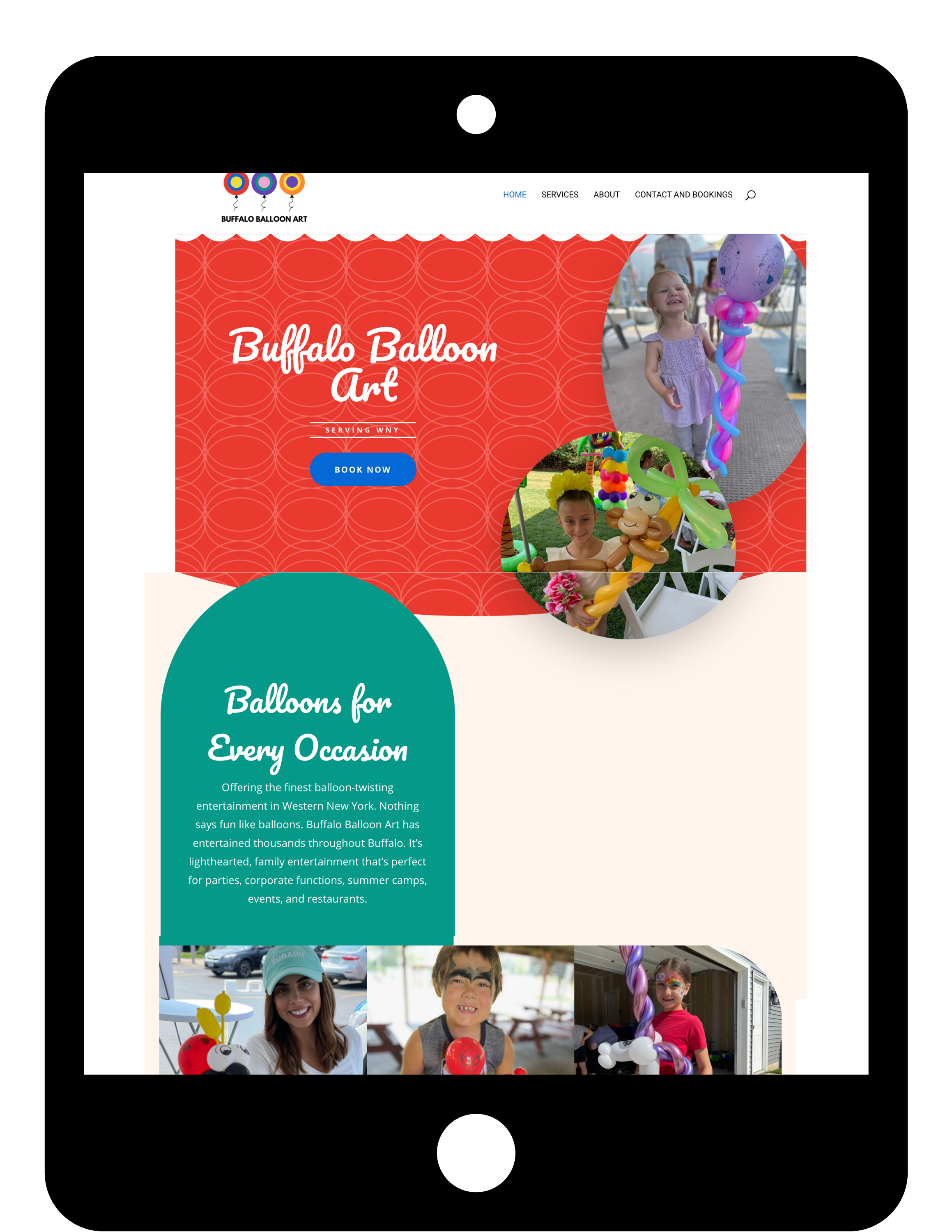 Photos
Tim was very interested in creating a fun site that represents his approach to his business. He hand selected every photo to highlight a variety of balloon styles and happy smiles.
Testimonials
Word of mouth is Tim's primary marketing tool and he wanted to showcase some of the many compliments he receives.
Contact/Bookings
We built Tim a super clean contact page so clients can get in touch easily and quickly.
Take a look at Buffalo Balloon Art
Ready to work together? >>
 2023 MANIFOLDO — ALL RIGHTS RESERVED