Cooke came to me with the idea to build a brand around her family's journey to create a regenerative farm and their everyday joys.
Components
Web Site
Logo
Branding
Blog
Business Growth Plan
Online Shop
Virtual Workshops
Social Media Integration
Categories
Web and Blog Design
Online Shop Design
Branding
Business Coaching

Cari and I worked together to create branding and a site experience that visualized her family's journey to realizing a regenerative farm, experiencing the world, and selling the wares they established through partnerships.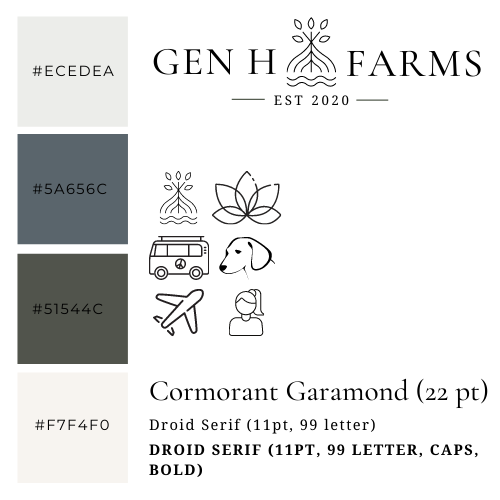 Branding and Logo Design
Cooke and I worked together to create a brand map to guide the colors, fonts, and logo.
From Blog to Site
Cooke and I worked together to discover the right vibe for her site – a sometimes blog when she had things to share, but a virtual space first for her to share her likes and showcase her life through Instagram.
Aspirant Research
Cooke and I did a lot of aspirant research to base her site's look and feel on. The same elements she found so compelling on other sites, we were able to build into her's.
Social Media Integration
Cooke and I worked together to get her started on Instagram – an easy way for her to share what is happening in her life each day.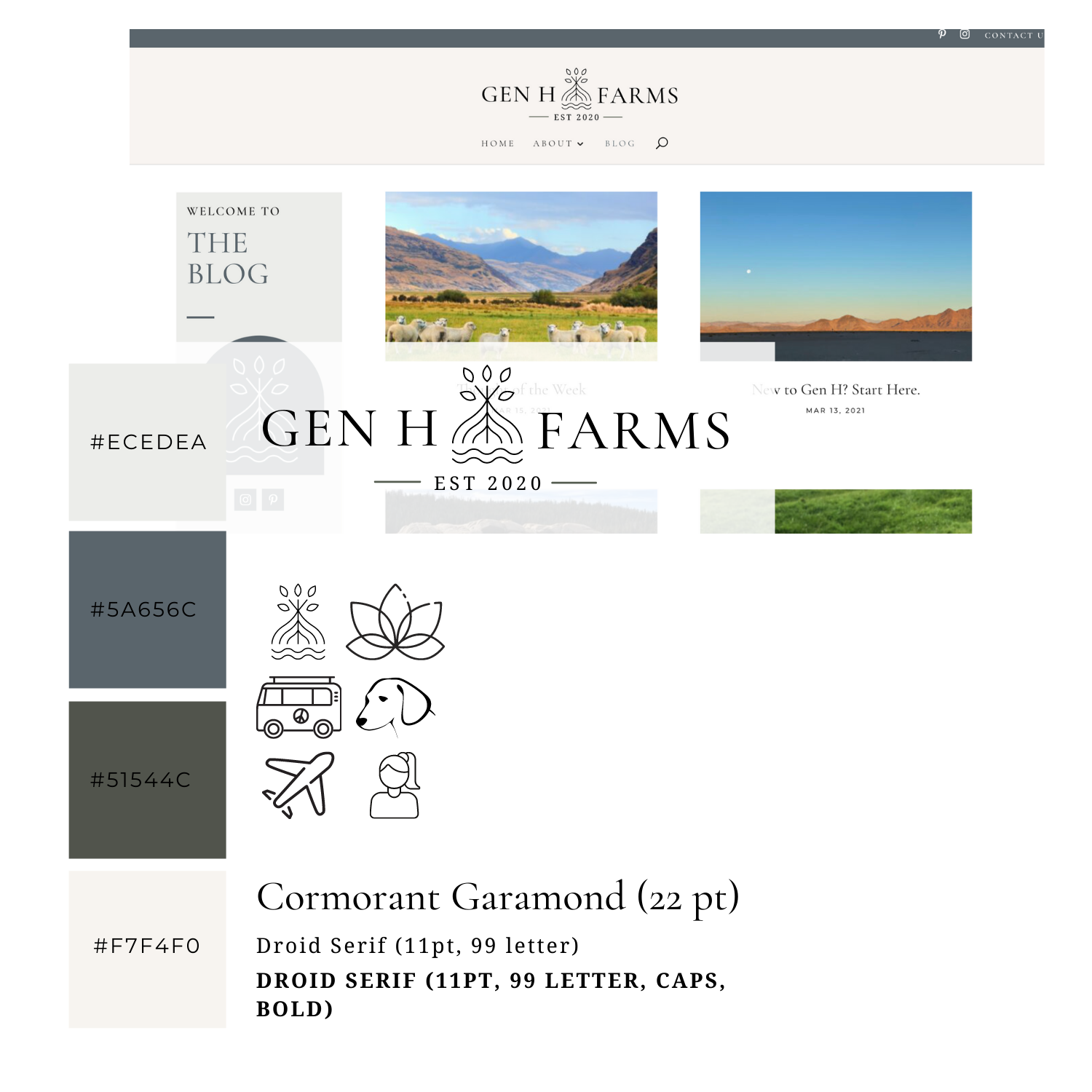 Becoming a Resource
Through our business coaching sessions, Cooke and I discussed several ways she could build up her site to serve as a resource to others who shared her vision for life.
Online Shop
One way Cooke is looking to share with others is through her online shop. By partnering with artisans around the world, she can help build a bridge between small business owners and her network.
Workshops
One of Cooke's main goals for future growth is creating workshops for her network that serve as a vehicle for her to share her knowledge with others and create a community.
Take a look at Gen H Farms
Ready to work together? >>
 2023 MANIFOLDO — ALL RIGHTS RESERVED