The side door entryway/gym still continues to be a labor of love. 
Originally, this space was a garage that the coal was hauled into 100 years ago. Then, decades ago, it was properly covered and converted into a rec room/entryway. Because the front stairs and door are so cumbersome, this entryway is the main entry way to the house. We decided to put out gym equipment in this room early on, but notices a few ceiling leaks on the drop ceiling the first few months of living in the house. Come winter, those leaks turned into Niagara Falls and many of the tiles were damaged completely.
We worked with Ivy Lea Construction to devise a plan to reflash the porch and side of house above this space. Then, we opted for closed cell spray foam instead of replacing the drop ceiling. This option gave us another foot of ceiling height. I matched the foam color with new paint and painted a border around the top of the ceiling. We also installed new cage lights. 
Now that that ceiling had been taken care of for the most part, we thought of a creative way to separate the entry and gym without breaking the bank. We found some large hall trees that were on super sale and bought two of them to form a wall with storage and bench. This entry way and space is much more functional. 
We later added some entry rugs and black foam tiles to the gym area to really carve them out, which really pulled everything together. 
The ceiling still leaks a bit through the foam, but nothing like it used to.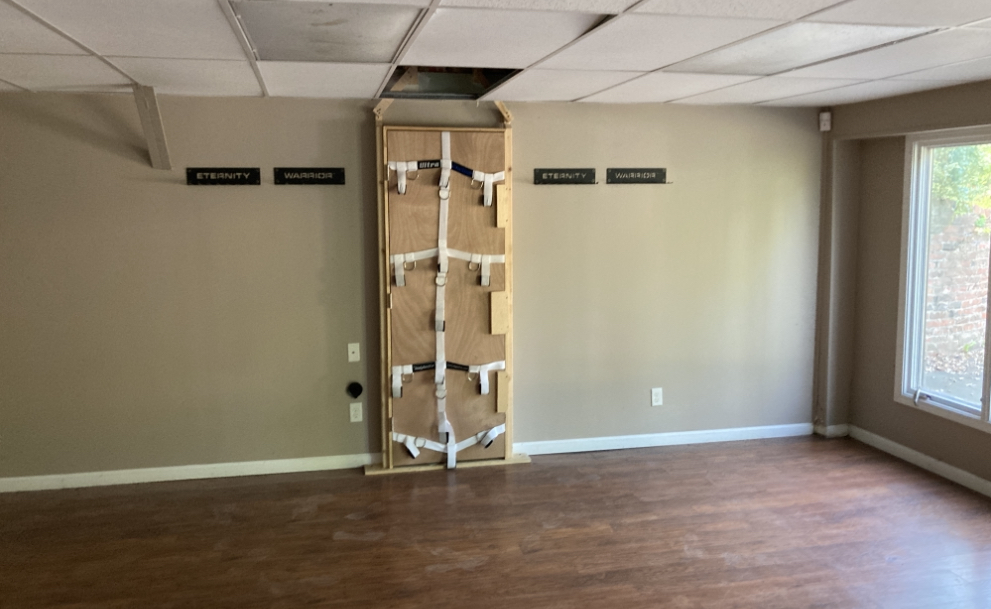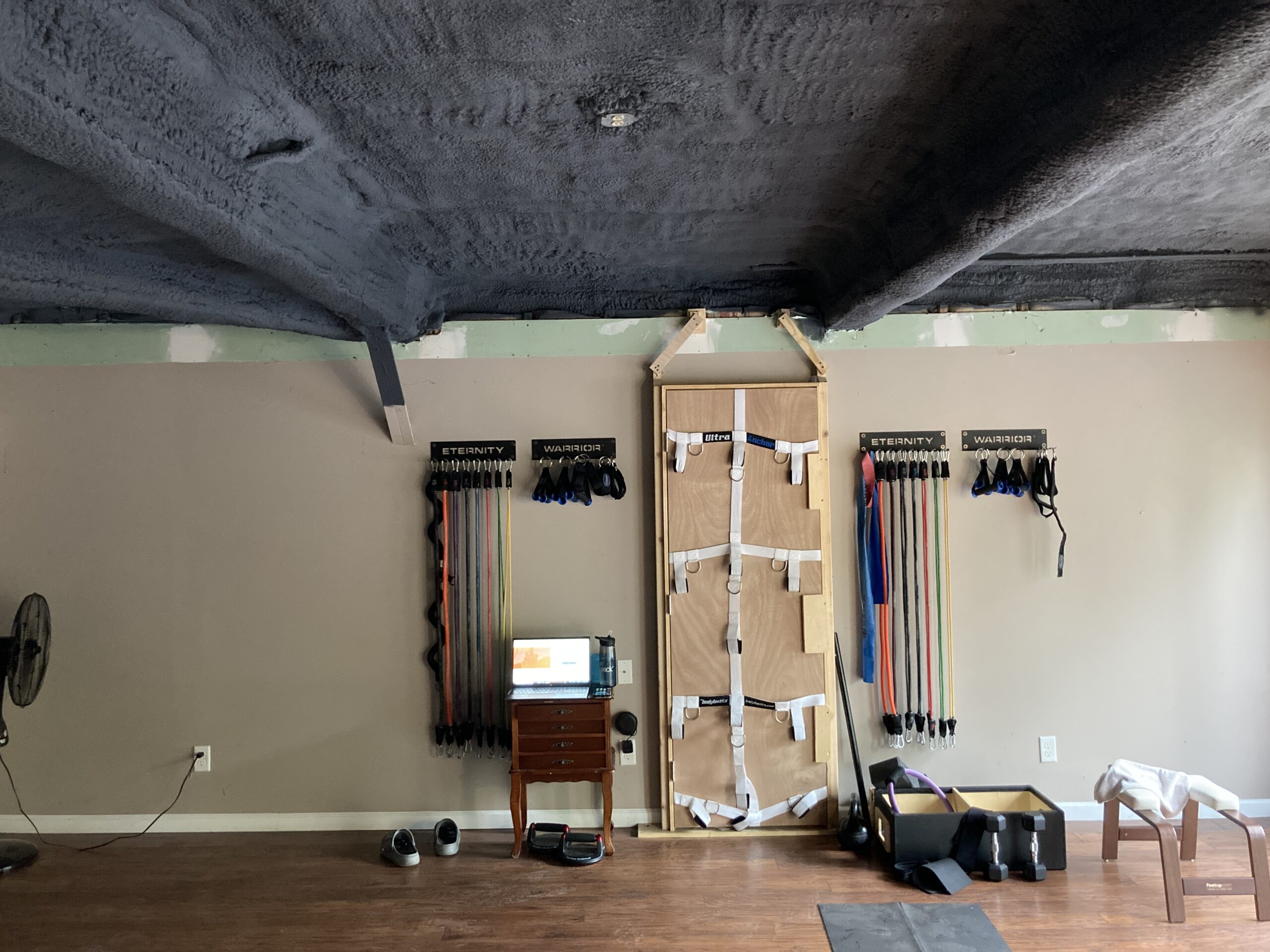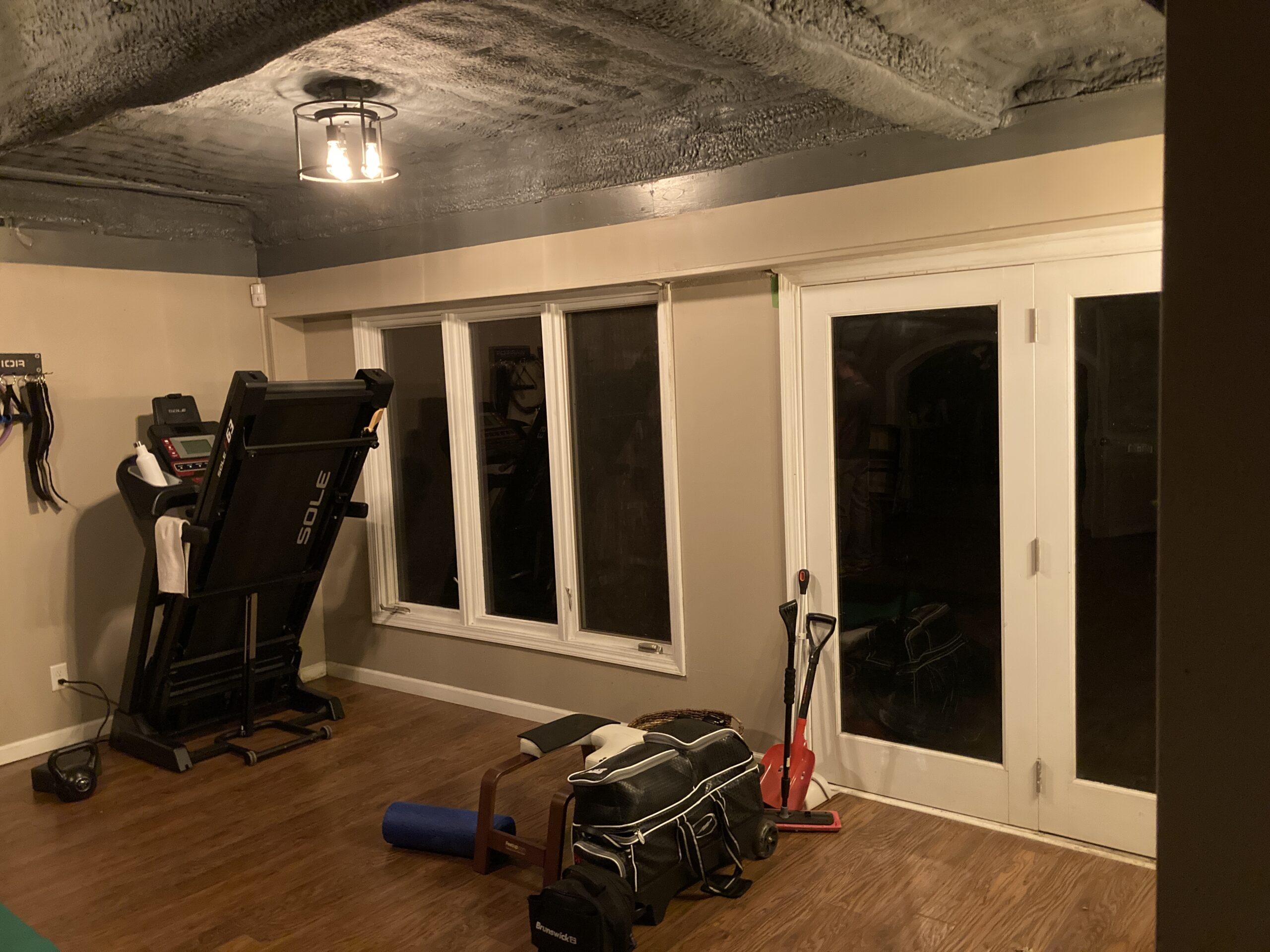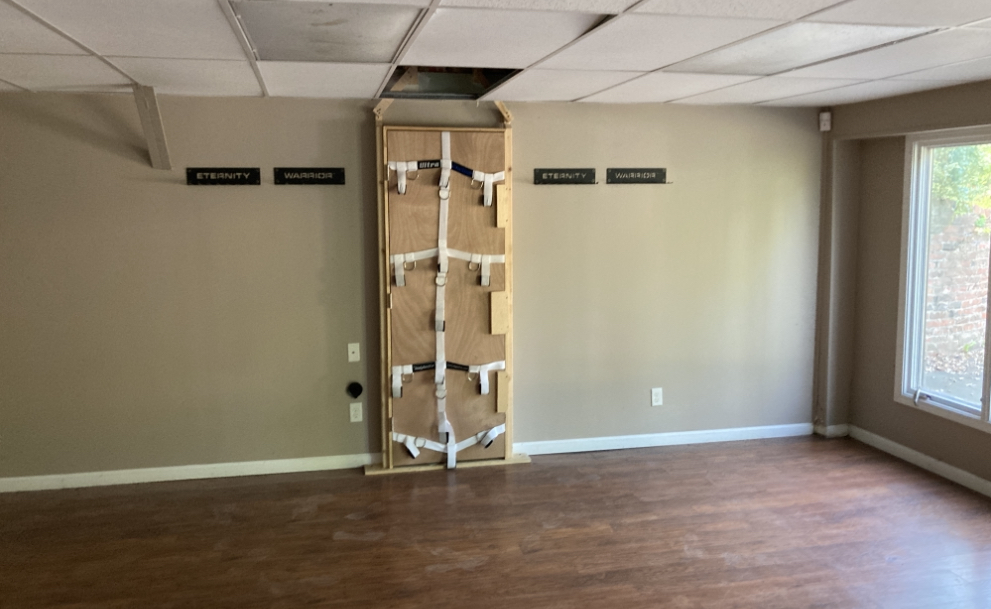 Shop this Redesign