The half bath is an example of, no matter how much brainstorming you do, you can change your mind and come up with something awesome last minute. I did a lot of brainstorming for the half bath, picking out multiple iterations of designs and purchases. In the end, I choose something very different. First, let's take a look at where it all began. 
A little history on this room It used to be the laundry room until there was a leak followed by mold removal. We used it as an opportunity to put a bathroom where it belongs, but not without a lot of permit pulling, wall removal, pipe replacing, and a lot of electrical work. Ahhhh – old homes.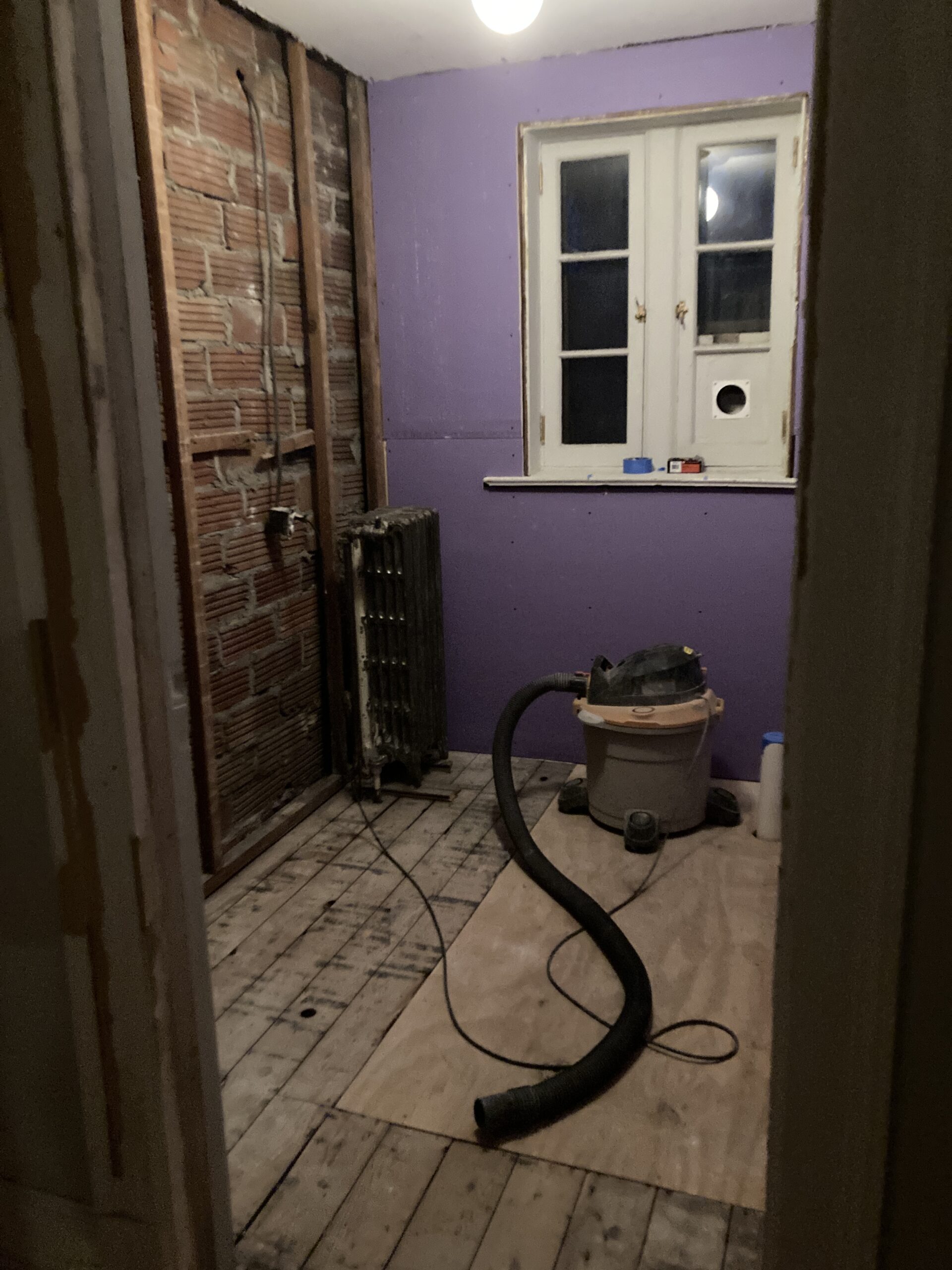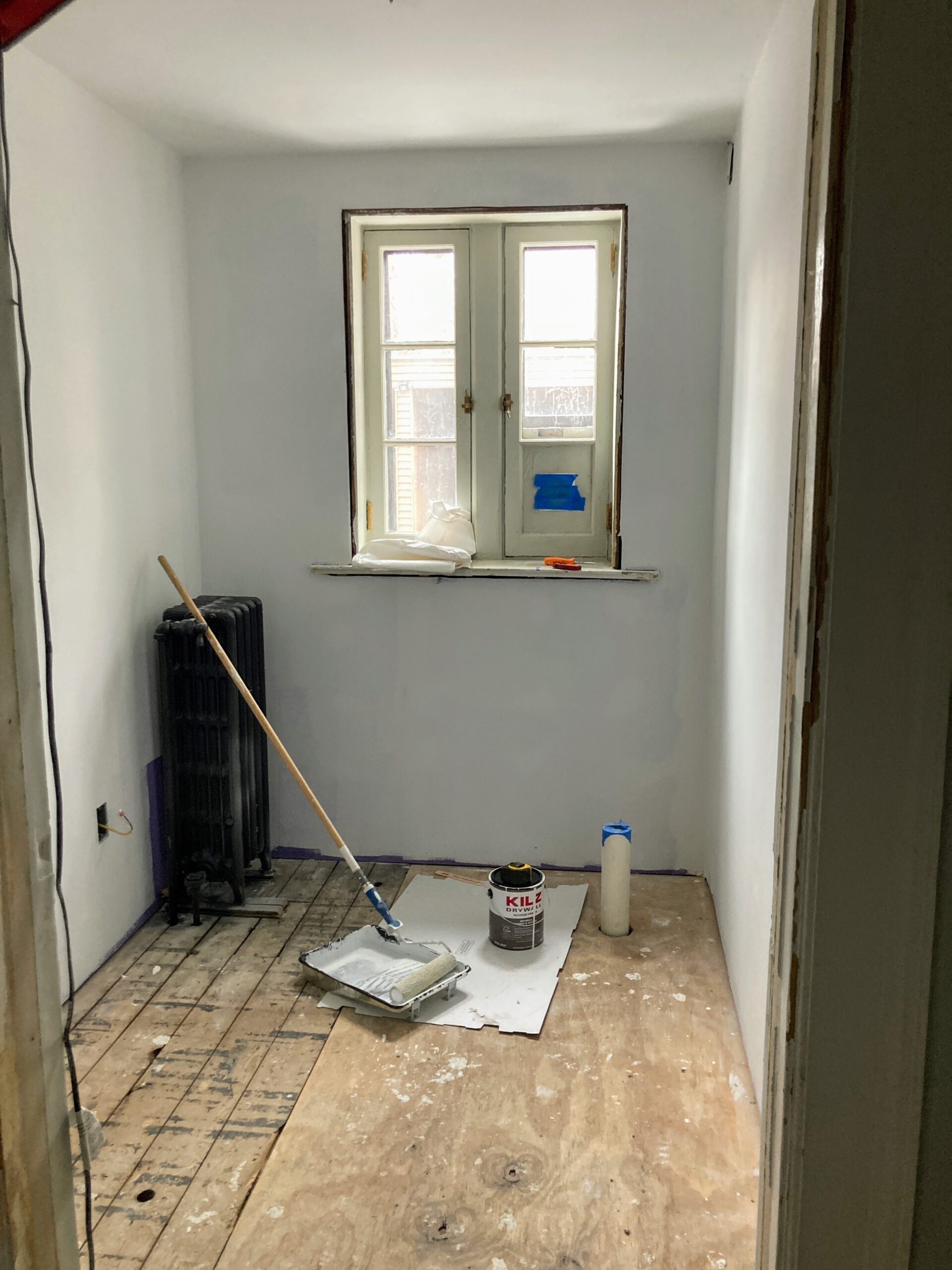 My contractor brought me some samples, but I just wasn't sure about wood-look tile. I looked around online and thought a hexagon vinyl tile would pay homage to the penny tile in the bathrooms elsewhere around the house. So, I found this amazing patterned marble-look black and off-white tile, and one of the images inspired both the pattern of the tile as well as the rest of the room. 
I also really loved the look of a two-tone wall with a chair rail and picture frame molding. Because the walls are so tall, I just felt like they needed something.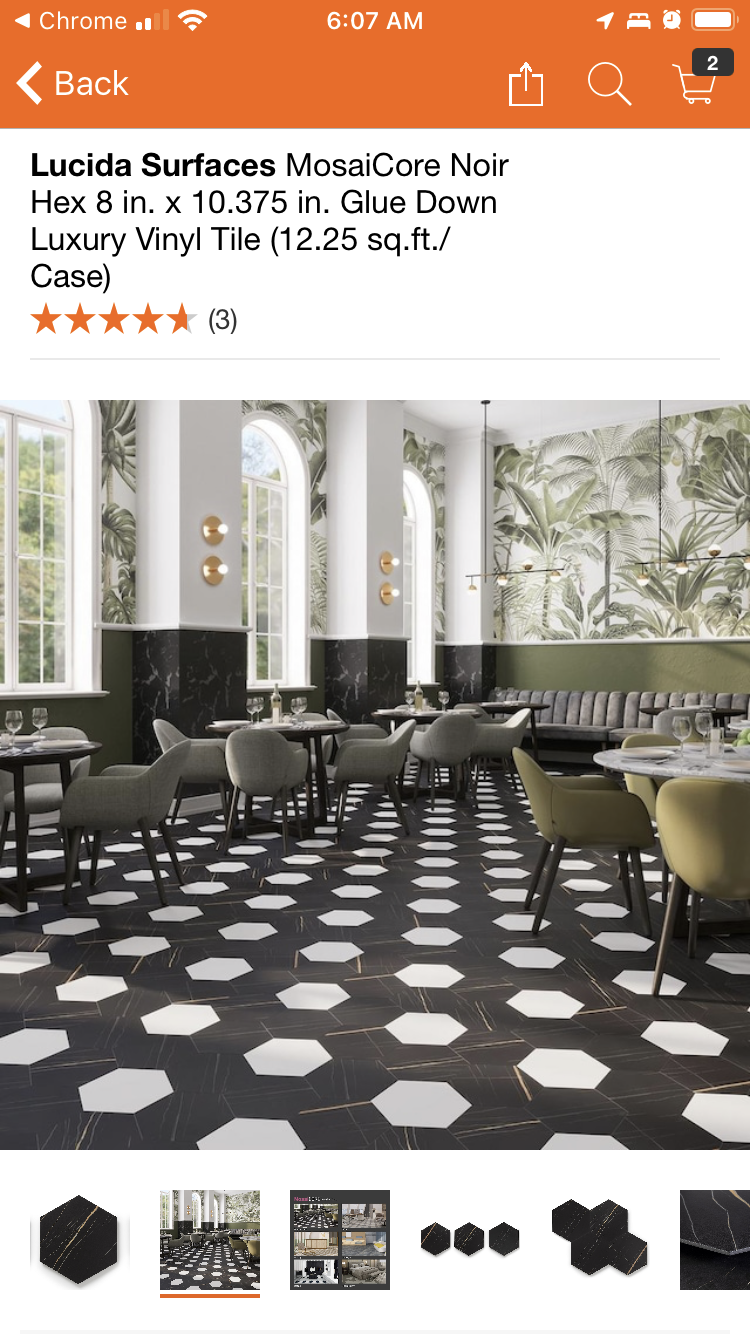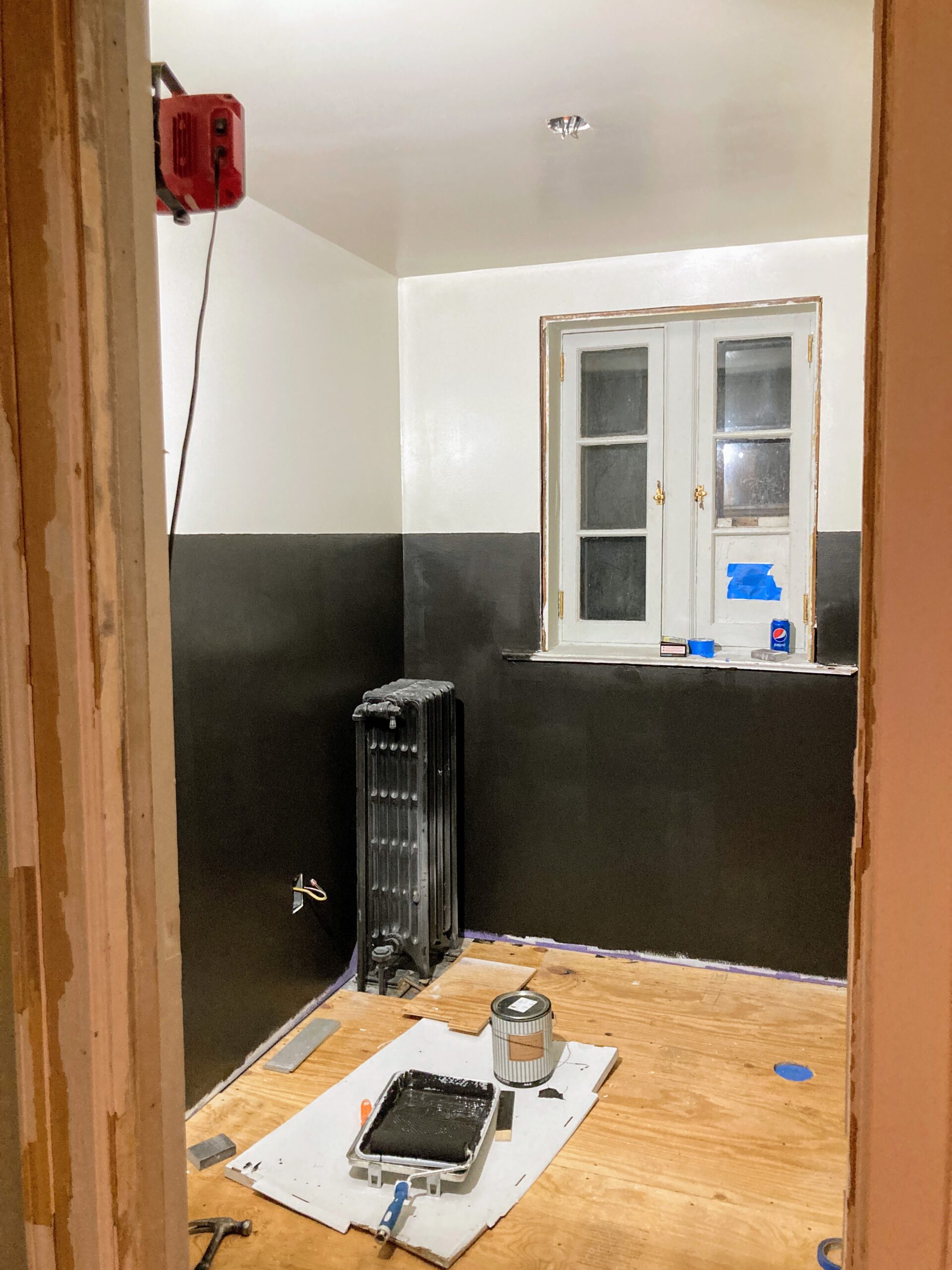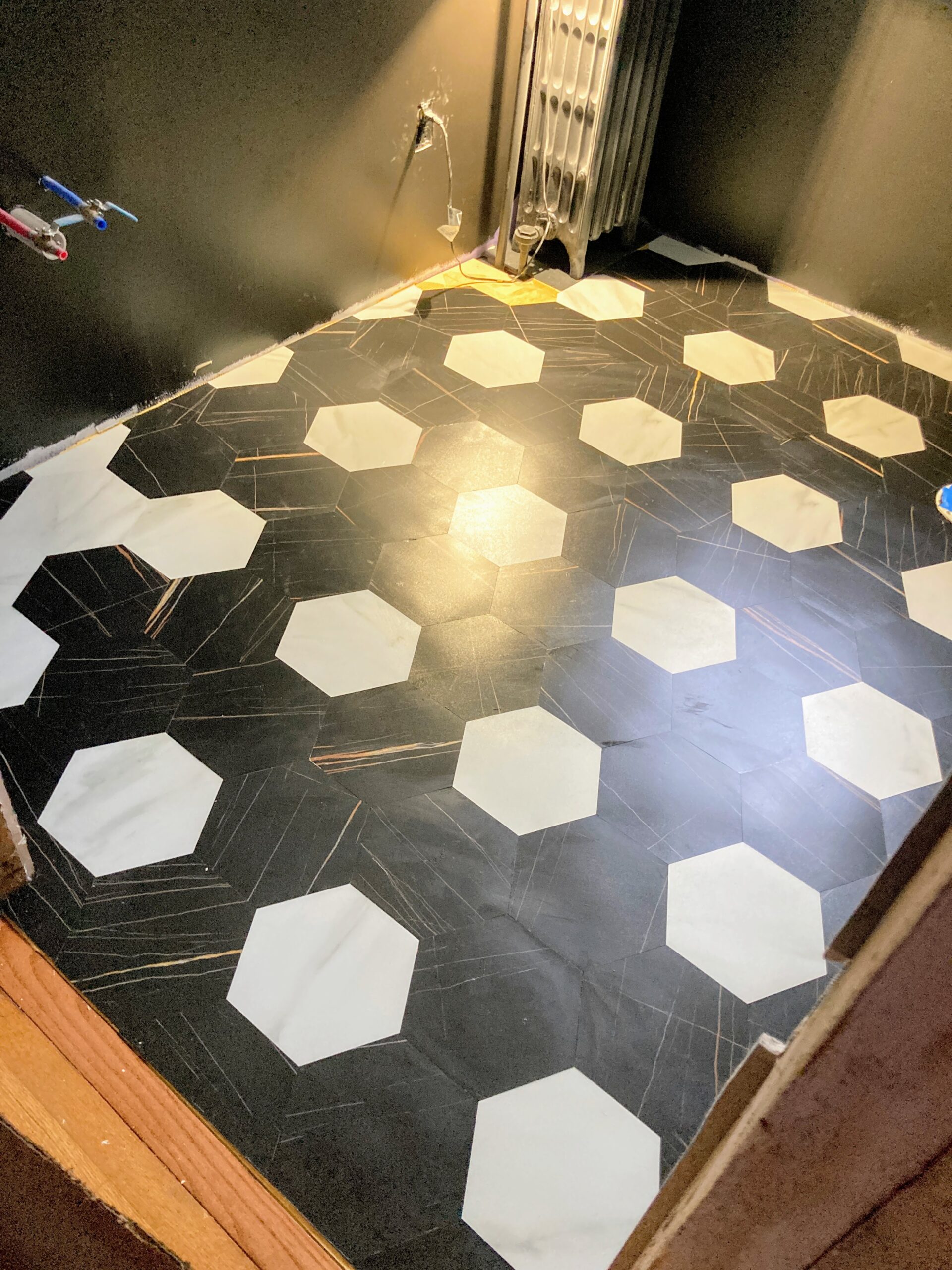 From there, he suggested the perfect light fixtures and vanity. The combination of black, white, and gold turned out to be stunning, and the attention to detail transformed this odd shaped laundry room into the powder room of my dreams.