Almond Body Care Ritual by L'Occitane
Almond is well-known for its ability to nourish the skin. L'OCCITANE has harnessed the exceptional beautifying power of almond from the south of France and blended it in body care and toiletries that are both deliciously tempting and wonderfully effective. See here >>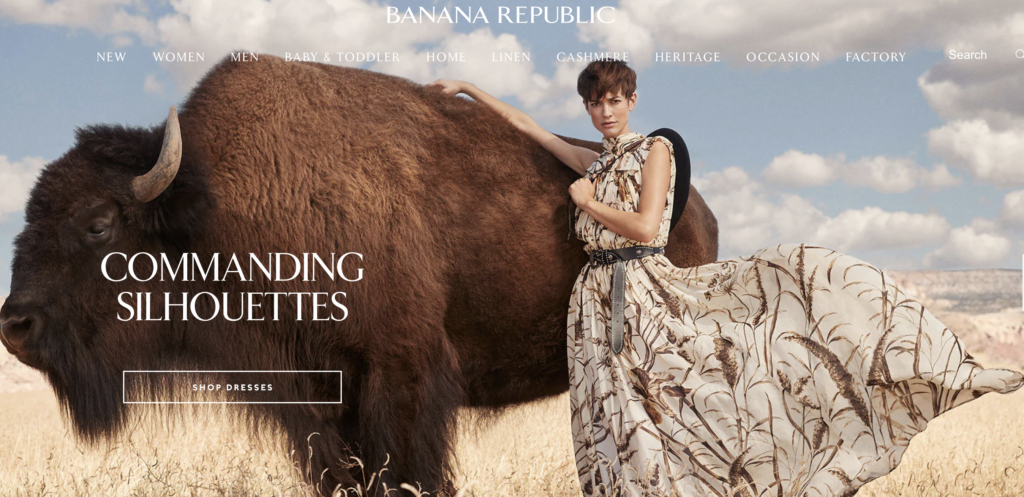 Banana Republic Factory Outlet
I just really love Banana's Republic whole vibe over the last few years. Rugged, real, precise, and pretty. The colors and the forms are well curated. The clothes are great quality. All this at an affordable price tag. Learn more >>
Bengal Spice Tea by Celestial Seasonings
Brimming with cinnamon, ginger, cardamom and cloves, this adventurous blend is our caffeine-free interpretation of chai, the piquant Indian brew traditionally made with black tea. Try it with milk and sugar for a true chai experience. See here >>
Boxed Wine
I'm such a fan of boxed wine that I built a boxed wine bar closet in my kitchen. Boxed wine lasts far longer than bottles and provides more value for your dollar. Although I love to try all different brands, my go-to staple is Bota Box Nighthawk Black Bourbon Barrel Aged Cabernet Sauvignon. See here >>
Calvin Klein Dresses
Most of my work dresses are Calvin Klein. They are the best made dresses with durable fabrics that I have found at a reasonable price. I also adore the dedication to gold vs. silver details.  Learn more >>
Chatos Spanish Wine Glasses
And when drinking my boxed wine, I usually reach for a chato glass. Homey, rustic, stemless "Chato" glasses are what Spaniards use to sip their everyday local and regional wines. Chatos, whose name means "small glasses of wine" in Spanish, feature a simplistic yet timeless design, able to transition effortlessly from casual meals to festive entertaining.  Learn more >>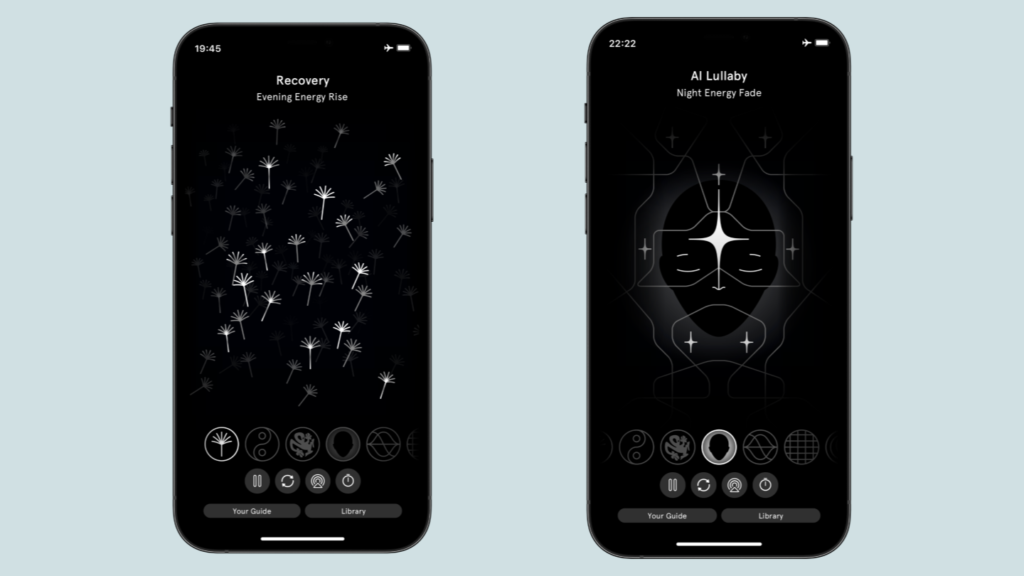 Endel
Endel is a paid generative music app that creates personalized sound environments to match user activities. The app provides preset modes for relaxation, focus, sleep, and moving, and reacts to time of the day, weather, heart rate, and location to create unique compositions. I use Endel most of my working day, when I go on hikes with my pups, and to help calm my mind when stressed. The great thing about it is it is background music with no words. So, I listen to it at conferences in sessions, at home with family in conversation, and while I'm on work calls to keep me focused. If it's not playing through another speaker, I simply tune my noise cancelling earbuds (see Soundcore) to transparent, so all conversation and talking gets though. I absolutely love the simple and sleek app design. It's definitely been a worthwhile investment.
Harney and Sons Tea
Harney and Sons is one of my favorite tea brands. I thought it was English for longest time, until a colleague told me it is actually a family-run, NY brand. They have shops in Millerton and Soho, and they sell in every tiny and large location in NY, including Target. My favorite blend is Cherry Blossom, but I admit, Hot Cinnamon Spice is a close second.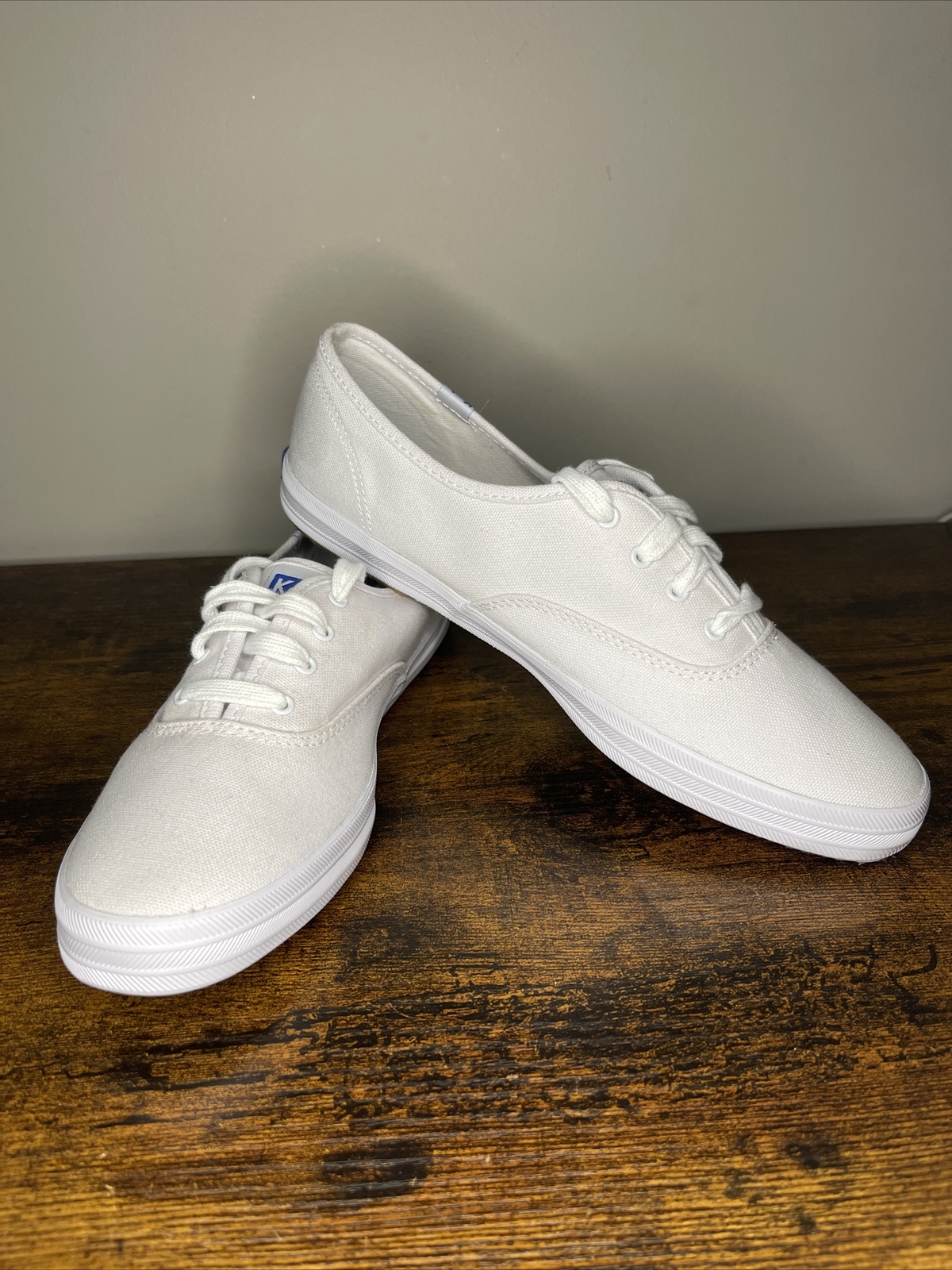 Keds White Lace Ups
Keds white lace ups have become my summer and traveling staple. There is nothing more classic than this simple white shoe. They go with dresses, shorts, and pants and are affordable. Learn more >>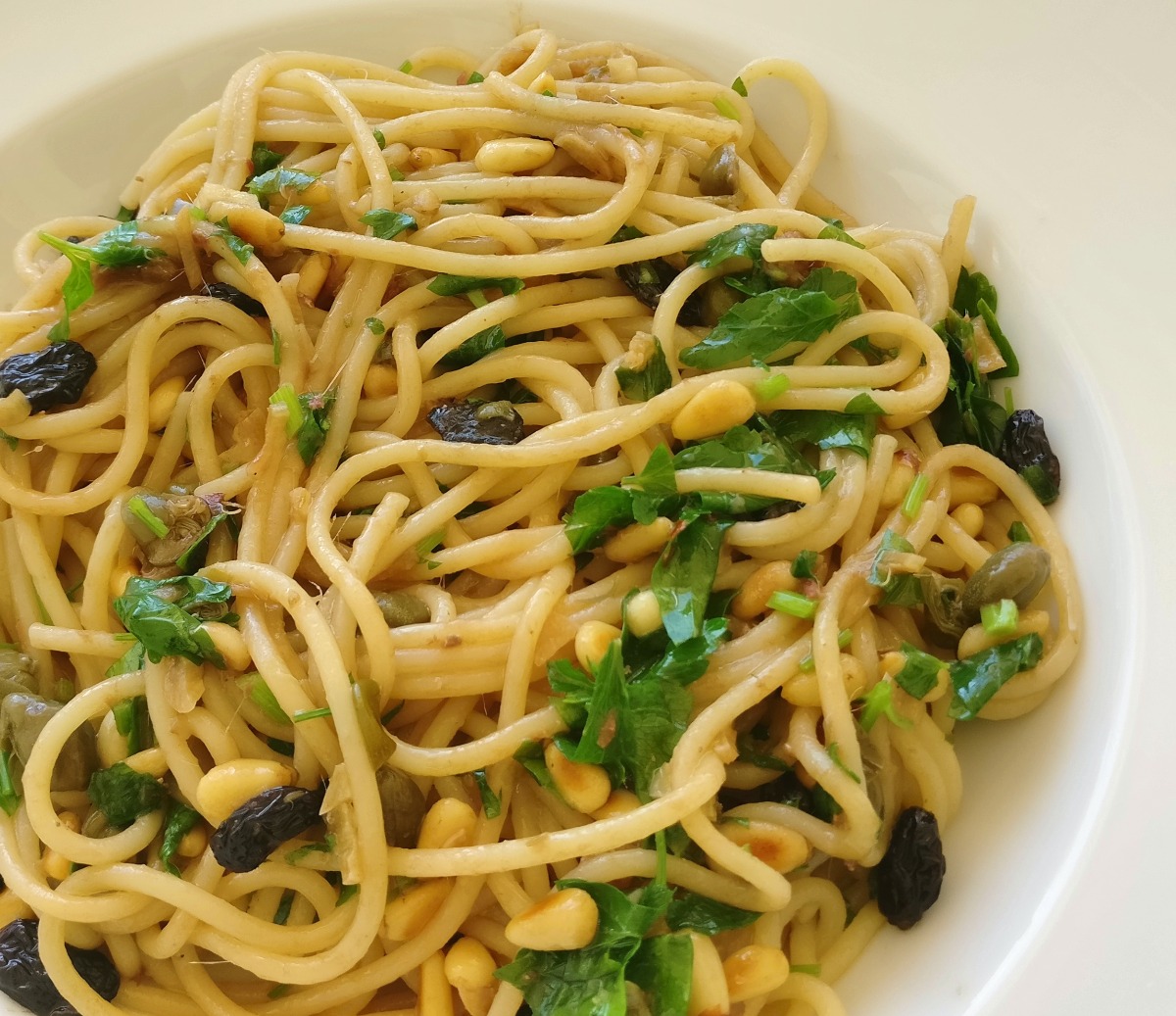 Mezzanote
I'm pretty obsessed with Mezzanote spaghetti, the quick dish that can be prepared for a midnight (or whenever) snack. Fry up some garlic and red pepper flakes, toss together with cooked spaghetti and parsley. If you'd like, you can add capers, pine nuts, and raisins. Top with a little bit of (vegan) parm cheese.
Sicily
I LOVE Sicily. I visited in 2019 and can't wait to get back. THIS is PARADISE! Learn more >>
Soru Jewelry
Founded by Francesca and Marianna, two half-Sicilian half-English sisters. They grew up near Birmingham, England, to an English mother and a Sicilian father. Each summer, they would stay with their nonna in Palermo. They started the brand when their children were born and now it's so incredibly popular that its worn by the Duchess of Wales. the brand is a bit out my price range now, but I cherish the pieces I have and I'm always checking the sale page. Learn more >>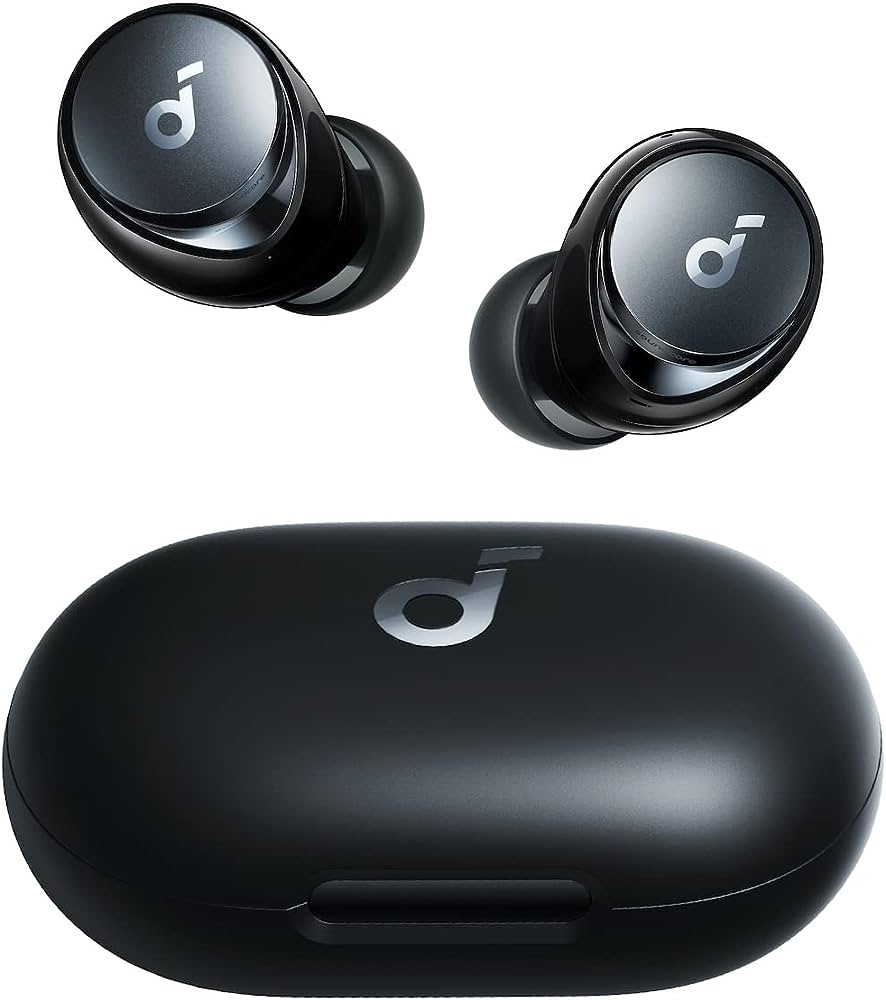 Soundcore Earbuds
These noise cancelling earbuds produce amazing results at a fraction of the price of the competitors. They have 98% noise reduction that automatically (or manually) adapt to your surroundings—indoors, outdoors, running, commuting, or flying. The 50-hour playtime is no joke, with a quick 10-minute charge providing 4 hours of listening. These are always in my ears, allowing me to take calls, listen to music and podcasts, set my pace, relax, and tune out the world, when needed.
Viscata Espadrilles
Founded in Barcelona, Viscata is a premium espadrille brand that captures the vibrant Mediterranean spirit through superior craftsmanship, comfort, and style for any occasion. Every pair of our authentic Spanish espadrilles is hand made by artisans in the traditional fashion with a modern twist that brings to life forward-thinking design trends. I have a few pairs and these are my go-to summer shoes. Learn more >>